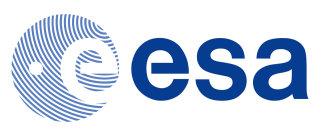 ESA ECS

Training

Course

on

Earth

Observation

in Slovakia
17th – 21th September 2018
The European Space Agency (ESA) in cooperation with the Ministry of Education, Science, Research and Sport of the Slovak Republic are organizing a Training Course on Earth Observation that will take place from 17th – 21th September 2018 in the premises of the Slovak Centre of Scientific and Technical Information (SCSTI) in Bratislava.
The main aim of this Training on Earth Observation course is to promote and disseminate Earth Observation (EO) technologies in various scientific and industrial fields providing theoretical information followed by practical computer exercises on ESA EO data and available Sentinel data. The focus on the Earth Observation (EO) technologies varies from optical and radar sensors, with emphasis on combining Sentinel-1 and Sentinel-2 for environmental applications. The practicals will demonstrate the use of the Sentinels Application Platform (SNAP) software and the Copernicus Research and User Support (RUS) Service.
Topics to be covered during the course:
Basics

of

radar (SAR) and optical

Remote

Sensing

(RS)

Remote

Sensing

applications

:

Detection

of

land

cover

and

land

cover

changes

Forest

monitoring

Agricultural

crops

monitoring
Monitoring

snow

cover

Nature

conservation

Support

to

Natural

Hazards

management

-

Floods

and

Forest

Fires

.
The Training Course is dedicated to researchers, students, PhD students and young professionals from Slovakia, Bulgaria, Lithuania, Latvia, Croatia, Malta and Cyprus (PECS/Plan for European Cooperating States) that use EO technology within their daily work and would like to improve their knowledge of radar remote sensing. Applications from ESA member states may also be considered, with a lower priority. The course capacity is limited.
As the official language of the course is English, the participants should have a good level of English, in order to be able to follow the course.
ESA/MINEDU has the right to receive and analyse the CV's of the candidates in order to make the selection. Thus, the candidates must authorise ESA in writing to analyse their CV ("I …name & surname… hereby agree with processing of my personal data by the Ministry of Education, Science, Research and Sport of the Slovak Republic and by the European Space Agency experts for the purposes of selection of participants to the Training Course on Earth Observation taking place from 17th-21th September in Bratislava, Slovakia.")
Registration
:
For registration, please, send an email with attached CV (including your consent to processing of your personal data at the bottom of your CV) and a Motivation Letter attached to the email, expressing your motivation to participate in the Training Course including your name, contact details, university/organization and previous experience with radar remote sensing technology (less than 10 sentences).
This course is free for participants. Course materials, tea and coffee breaks, light snacks and a welcome dinner will be provided by the hosting organization.
Participants cover all other expenses related to their participation (travel cost, accommodation, subsistence etc.) on they own.
The participants will receive an attendance certificate at the end of the course.
The application deadline is extended to July 13rd. Successful applicants should be notified by July 23rd
The ESA ECS Training Course programme and documents, along with the preparation materials (to study before the course) will be available to download from the following link: https://earth.esa.int/web/guest/training-packages/-/article/10th-esa-training-on-earth-observation-17-21-september-2018
Contacts
:
Jana Rovňanová, jana.rovnanova@minedu.sk
Iveta Rusinová, iveta.rusinova@minedu.sk

Venue
:
The course takes place on 2nd floor of the Slovak Centre of Scientific and Technical Information (SCSTI) building.


<![if !vml]>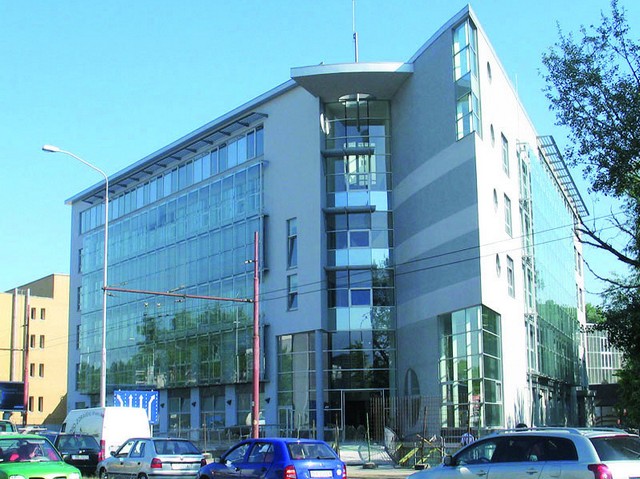 <![endif]>

Slovak Centre of Scientific and Technical Information (SCSTI)

Centrum vedecko-technických informácií SR (CVTI SR)
Lamačská cesta 8/A
811 04 Bratislava, Slovak Republic





<![if !supportLineBreakNewLine]>
<![endif]>
Map
:

<![if !supportLineBreakNewLine]>
<![endif]>
Training

Course

on

Earth

Observation

programme
Monday 17/09

Tuesday 18/09

Wednesday 19/09

Thursday 20/09

Friday 21/09

08:08:30

Registration

08:30 – 08:45

Welcome

Representatives of the Slovak Centre of Scientific and Technical Information

Radar imagery  for nature conservation

S1 for vegetation monitoring

Theory

P.L. Frison

Combination of S1/S2  for Land Cover Change detection

Theory

P.L. Frison

Flood monitoring with S1/S2

Theory and Practical (SNAP)

L.Pipia,, A.Castro, R.Rigoli

S1/2 Snow and ice  

G. Schwaizer

08:45 – 10:00

Introduction to ESA EO Missions

Data access, platforms

F. Sarti, R, Rigoli

10:00 – 10:30

S1 Theory Introduction

N. Salepci

10:30 – 10:45

Coffee Break

10:45 – 12:30

Theory continuation

Theory continuation

Theory continuation

Exercises continuation

Theory continuation

12:30 – 13:30

Lunch Break

13:30 – 15:00

S1 applications for forestry

Practical exercises (SNAP)

N. Salepci, A. Castro, R.Rigoli

Integration of S1, ALOS PALSAR and S2 for vegetation monitoring

Practical exercises(SNAP, QGIS/OTB)

P.L. Frison, A.Castro, R.Rigoli

Applications to nature conservation

Combination of S2/Landsat-8 for Land Cover Change Detection (Bark Beetle case study)

Practical (SNAP, Rstudio)

P.L. Frison, A. Castro, R.Rigoli

Wildfire mapping from S1/S2

Theory and practical (SNAP)

J. Verrelst, A. Castro, R.Rigoli

S1/2 Snow and ice

Practical (SNAP)

G.Schwaizer, A. Castro, R.Rigoli

15:00 – 15:15

Coffee Break

15:15 – 17:30

Exercises continuation

Exercises continuation

Exercises continuation

Exercises continuation

Exercises continuation

17:00-17:30

Feedback and Presentation of certificates

Ice Breaker (time tbd)
Teachers
Nesrin Salepci (University of Jena, team of C. Schmullius)                                         
Pierre-Louis Frison (University of  Paris-Est Marne-la-Vallee)                                    
Jochem Verrelst (University of Valencia, team of Jose Moreno)
Luca Pipia (University of Valencia, team of Jose Moreno)
Gabriele Schwaizer (ENVEO)                                                  
Francesco Sarti (ESA)
Amalia Castro Gomez (ESA)
Raffaele Rigoli (ESA)
Organisers
:
European Space Agency (ESA)
Ministry of Education, Science, Research and Sport of the Slovak Republic
Slovak Centre of Scientific and Technical Information (SCSTI)

TAXI:

0042 1 903411666,
0042 1 905 213 802,
0042 1 902 667 070,
0042 1 914 155 155
Public
transport:

Buses:

n. 21, 25, 30, 37, 43, 63, 83, 84, 92,130, 192 – bus stop Patrónka

Trolley-buses:

n. 207, 211, 212 - trolleybus stop Patrónka
More information on local transportation:
https://imhd.sk/ba/journey-planner
Accommodation

in

the

nearby

hotels
Hotel Bôrik: www.hotelborik.com
Albrecht: www.hotelalbrecht.sk
Saffron: www.hotelsaffron.sk
Falkensteiner: reservations.bratislava@falkensteiner.com
Ibis: www.accorhotels.com/gb/hotel-3566-ibis-bratislava-centrum/index.shtml
Mercure: www.accorhotels.com/gb/hotel-6840-mercure-bratislava-centrum-hotel/index.shtml
Matyšák: www.hotelmatysak.sk
<![if !supportLineBreakNewLine]>
<![endif]>